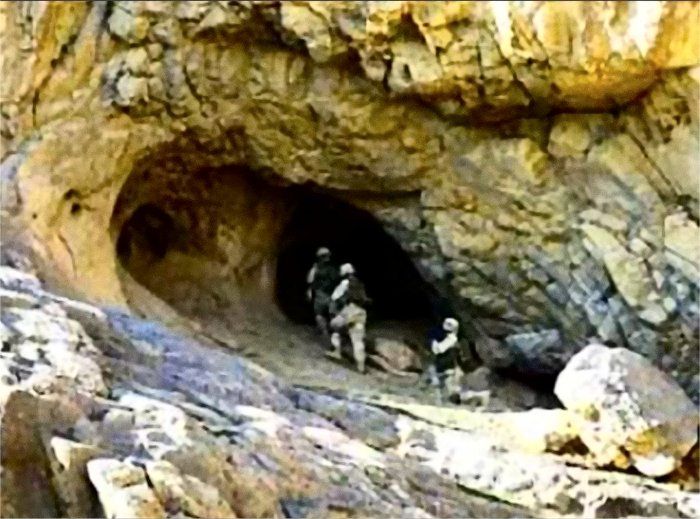 A 5000 year old Vimana, an aerial vehicle from ancient India was discovered in a cave in Afghanistan, stuck in a "Time Well" that has caused the disappearance of at least 8 American Soldiers trying the extract it from the cave. The discovery caused a flurry of high level visits to the area by some powerful leaders of the western world.
A peculiar report prepared for Prime Minister Putin by Russia's Foreign Intelligence Service (SVR) circulating in the Kremlin today states that German Chancellor Angela Merkel has become the latest in a growing line of Western leaders to make a 'surprise' visit to Afghanistan this month and follows visits by United States President Obama (December 3rd), British Prime Minister David Cameron (December 7th) and French President Nicolas Sarkozy (December 8th).
Only Sarkozy's trip, this report says, was concealed as he was already in India on a state visit when 'rushed' by a US Military aircraft to the Afghan war zone.
What caused the sudden rush of these most powerful leaders of the Western World to go to Afghanistan, this report continues, was to directly view the discovery by US Military scientists of what is described as a "Vimāna" entrapped in a "Time Well" that has already caused the "disappearance" of at least 8 American Soldiers trying to remove it from the cave it has been hidden in for the past estimated 5,000 years.